I just returned from the 7th National Annual Transplant Coordinator's Workshop in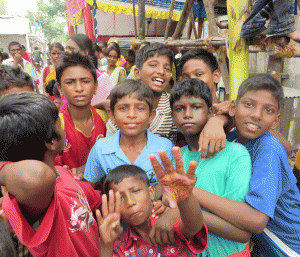 Hyderabad, India in which Commodore Ranbir Talwar delivered the 3rd Swamy Narayan Memorial Lecture on a critical preventive health issue in India: the "Linkage Between Head Injury & Road Safety".  He eloquently pointed out that "India has the highest number of officially recorded road accident deaths in the world…" and that 15 people (mostly young men) die hourly in road accidents. (I can tell you from my own personal experience that India is extremely dangerous for pedestrians; you're safer in a vehicle). This ongoing massive tragedy is causing incalculable emotional and economic suffering for surviving families.
Dr. M.K. Mani, Chief Nephrologist at Apollo Hospital in Chennai, pointed out in 2001 that at least 36% of the Indian population can not afford a kidney transplant, which is the most cost effective treatment for end stage renal disease (a rampant problem given the high incidences of diabetes and hypertension in this country).
In fact, many in India cannot afford to stay on long term dialysis, so decisions are made all too often to forgo treatment and die of kidney failure rather than being a financial burden on the rest of the family.
The incidences of fatty liver disease and alcoholic cirrhosis are high in India (estimated at 9-32% and at least 16%, respectively) , the former as a result of an unfortunate genetic predisposition to fatty liver and diabetes, the sumptuous ghee-infused and carbohydrate rich Indian cuisine, and general lack of physical activity among urban dwellers. These diseases lead to untold morbidity and mortality because, at this point, liver transplant is in large part only available to the well to do in India. The exact impact on society is unknown because proper statistical data are lacking.
So why, as a transplant surgeon and organ donation advocate, should I care about preventive health measures to curb the onset of these diseases and reduce the number of road traffic accidents? Is it not against my best economic interests?
Well, first of all, I am a doctor and I am dedicated to eradicating all human suffering,
especially preventable suffering. As a transplant professional, I know that the demand for donor organs far exceeds the supply and that this problem will continue into the foreseeable future. Also, access to state of the art healthcare is not evenly distributed throughout society, so many untreated people will simply die. And I believe that simple lifestyle changes such as wearing a helmet or getting more exercise are vitally important in preventing so many unnecessary deaths. So, I am ethically obligated to promote preventive health, particularly when it comes to diseases that result in the need for liver or kidney transplantation.
Setting up simple services such as blood pressure readings and fingerstick glucometry, as well as accompanying educational interventions, is not that difficult or expensive. Neither would be participation in road traffic safety education and legislation. It does take our time, which in most cases is extremely valuable. But much of the actual work can be delegated. What is most important is a vocal commitment to preventive health among the transplant community. This doesn't just go for India, but the entire world.
One important benefit to the transplant community (especially in India) for actively engaging in preventive health measures would be the gaining of trust among the public. We're not just out to get rich doing transplants, we really care about the health of all human beings and we can provide valuable health services beyond our transplant duties. As I've pointed out previously , Indian society is suspicious of transplant. Here especially, our interest in preventing people from ever progressing to end stage organ failure is a profound gesture of good will.
Public relations aside, it's just the right thing to do, isn't it?
In India, much of the transplant community's activity in preventive health will necessarily rest with the Government Hospitals, given the readily available funding streams for such work. But corporate hospitals performing transplants, transplant NGOs, and Corporate India in general all have responsibilities to promote preventive health as well. I did just say that these activities should not be prohibitively expensive but they will cost money and this is where Corporate Social Responsibility  (not only corporate hospitals but all of Corporate India) plays a critical role.
I am confident that the transplant community can rise to this occasion. For many reasons, most importantly for the betterment of our society's health, we can and must engage in preventive health activity.
Cultural Note
In Tamil Nadu, as well as the rest of India, "please" and "thank you" aren't often explicitly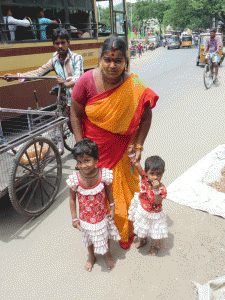 said. Rather, the way in which sentences are phrased, as well as the way in which they're said (tone of voice, body language), convey courtesy and kindness. More importantly, the topics of conversation imply politeness. This is especially true for food and family. "Have you eaten yet?" or "How are your children?" are essential phrases for me to master in my studies of spoken Tamil and Hindi. I've been told that not asking such things could be considered as rude! This makes sense to me. I should always care about the person with whom I'm talking.