Welcome to Dr. Christopher Barry's home page and blog. Dr. Barry is a UCSF and Stanford trained transplant surgeon specializing in liver, kidney, and pancreas transplantation. He is also skilled in advanced laparoscopic procedures for living kidney donation and the treatment of liver cancer. He is also a passionate and vocal advocate for transplant and organ donation awareness. He served on the faculty at the University of Rochester from 2009 to 2014 as an Associate Professor in the Department of Surgery, Division of Transplant and Liver Surgery.
Dr. Barry most enjoys taking care of his patients, but he is also a successful researcher. His liver cancer research focuses on personalized medicine: each individual has a unique disease and therapies should be tailored to fit the patient. His interest in fatty liver disease, a rapidly increasing cause of illness and death in this country, has led to his collaboration with engineers and radiologists to develop an ultrasound device to detect the amount of fat in the liver.
Perhaps Dr. Barry's greatest accomplishment outside of the operating room is bLifeNY.org. This grassroots transplant and organ donation awareness organization is dedicated to educating the public and increasing the number of registered donors in New York State, nationally, and even internationally. His popular TEDx talk has influenced tens of thousands to consider registering to become organ donors.
Or see a more recent (quicker and slicker) organ donation video produced by the Heather Trew Foundation:
https://www.youtube.com/watch?v=hJOi3vE91tQ&feature=youtu.be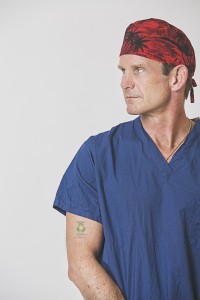 Dr. Barry is passionate about caring for his patients and their families, conducting cutting edge research, and teaching his students, residents, and fellows. He has garnered numerous accolades from his patients for his compassionate clinical care and expert surgical skills and from his students for his devotion to medical and scientific education.
Please enjoy this site, which is regularly updated with content relative to Dr. Barry's clinical, scientific, and social interests and accomplishments. His blog is particularly devoted to issues surrounding the success and importance of transplant and organ donation: two true modern day miracles.