I just finished reading Rob Garner's "Search and Social: The Definitive Guide to Real-Time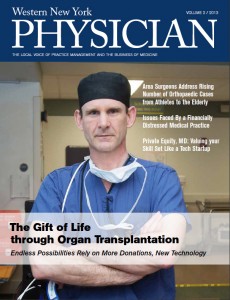 Content Marketing" and was impressed how applicable the information presented can be to organ donation awareness efforts. The basic tenet presented is that to effectively market anything these days, one must strive to be "always on". Through coordination of traditional web SEO (search engine optimization) principles and newer social media tools and practices, one can and should engage in real-time conversations with followers, consumers, and broader audiences.
This is exactly what's needed in organ donation education and advocacy. Despite the many effective efforts by established organizations such as Donate Life America, organdonor.gov, and every organ procurement organization (OPO) nationwide, as well as smaller grassroots efforts such as bLifeNY and Recycle Yourself, the topic of organ donation remains decidedly non-sticky. People are naturally averse to thinking about what happens when they die. Those interested in transplantation and organ donation have many resources for high quality content, but the general public seems not so interested. My TEDx talk on organ donation has saturated the donation "industry", but gets little play in the real world. Mark Zuckerberg's initiative to encourage FaceBookers to post their organ donation registration status and drum up conversations made a big media splash last April, but interest did not persist. Heart warming stories of celebrities (Steve Jobs, Phil Lesh, Natalie Cole), athletes (Chris Klug, Alonzo Mourning, Sean Elliot), politicians (Dick Cheney, Prince Daniel of Sweden, and Robert Casey), and everyday people receiving life saving transplants regularly appear in the media, but peak attention lasts at best a few days. Again, illness and death, even when averted by a miraculous gift, is apparently a real downer.
We need to normalize organ donation. This noble intention needs to be embedded into our cultural psyche. Yes, becoming an organ donor is a good deed and you should at least consider the possibility after learning the facts. Search and social techniques can help ensure daily conversations, or at least exposure to educational and inspirational content, so that we can achieve the tipping point where everyone realizes that it's okay to learn about organ donation, talk about it, and even considering taking action if one wishes.
Mr. Garner's book provides countless valuable tips on how to engage your audience and attract new followers by optimizing your website for search engines, maximizing your "digital asset" (text, videos, images, podcasts, etc.) visibility, and hard wiring your other social media platforms (FaceBook, Twitter, Google+, LinkedIn, YouTube, etc.) to your website(s) and blog(s). I am not a coder, but I am able to implement many of these suggestions on my own. And when I need help from more knowledgeable folk, I'll know what I want. It does take time, but much of it is upfront time and I am convinced that the outcome is well worth the effort.
What does seem to take an impossible amount of time is the ideal of being "always on". Responding to comments in real-time is best practice for search and social. Being a busy transplant surgeon with an active research lab, the best I can strive for is being "near" real time. Mr. Garner has motivated me to post on my blog weekly and to respond to my readers as quickly as possible, but there's only so much I can do as an individual despite my passion for organ donation awareness. So what about "elves"? Our little organization, bLifeNY, has many members with administrative privileges for our FB and Twitter accounts, so I can definitely spend some time teaching them about the principles behind search and social. I can continue to invite guest bloggers to share content. I will optimize RSS feeds of our content to the outside as Mr. Garner instructs.
One key tenet we have identified to increase organ donation awareness is to provide different environments for contemplation (other than the DMV and ICU). Such environments include estate planning meetings, primary care physician well visits, company retirement and benefits seminars, and college orientations and class registrations. It's simple enough to provide content for these environments (a one page information and link sheet plus a donor registration form), but search and social principles will be required to really make these efforts work. People need to know that these efforts are happening, they need to feel comfortable in reaching out to authoritative information sources, they need to feel free to ask personal and difficult questions, and they need to be able to easily take action when they're ready. Marrying well-maintained and authoritative websites and blogs with social media spaces is essential in embedding organ donation awareness into our popular conscience.
Thanks Rob!