There are many beautiful and amazing things about India, but, alas, infrastructure is not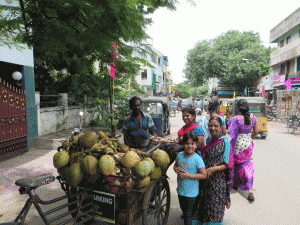 one of India's strong suits. In order to have a successful deceased donor transplant program throughout India, a strong and well-built infrastructure is of critical importance. Tamil Nadu is leading the way in this regard and can serve as an example for other states that are developing deceased donor transplant programs.
After news of yet another illegal kidney racket surfaced in 2007, the Tamil Nadu government moved to promote deceased donor transplant activity (thus curbing the need for an illicit organ trade) by issuing a number of government orders to supplement and strengthen the Transplantation of Human Organs Act (THOA, originally passed in 1994). A central registry (Tamil Nadu Organ Transplant Registry) was established in 2008 that has facilitated the transplantation of 2,682 organs from deceased donors since its inception.
Although much still needs to be done to increase the number of deceased donor transplants throughout Tamil Nadu, this state leads the country in its transplant and organ donation infrastructure. This success has allowed a deceased donor transplant network to coalesce throughout Southern India, including Tamil Nadu, Kerala, Karnataka, Andhra Pradesh, Telangana, and Puducherry. Lakshadweep plans to create a deceased donor program soon.
Last week, the Tamil Nadu Government announced the establishment of a Cadaver
Transplantation Authority "which would have functional and fiscal authority to serve as the State's nodal agency for all organ transplantations." Chief Minister J Jayalalithaa will be the Chairperson and the Authority will assist in the functioning of the Regional Center for Organ Transplantation. The regional centre (ROTTO – Regional Organ and Tissue Transplantation Organisation) that is being planned in Chennai would cover Andhra Pradesh, Kerala, Karnataka, Andaman and Nicobar and Lakshadweep islands.
The critical reason for Tamil Nadu's success in deceased donor transplant activity is the support from the Tamil Nadu State Government. Other forces will need to join in, including public and private hospital administrations and staff, transplant NGOs, Indian business and industry, and the general public, in order to move toward a functional national transplant system.
It is exciting to see that Health Minister Harsh Vardhan supports the establishment of a national transplant registry, but it is a little disappointing that the funds allocated for this by the Centre have yet to be used.
A national transplant registry would be no small task. Ideally, every person awaiting a transplant in India would be known, along with pertinent details such as blood type, Human Leukocyte Antigen (tissue matching) results, age, time and position on the waiting list, just to name a few. In addition, details of every organ recovery surgery and allocation of organs would be collected in real time. Finally, transplant centers would be required to report their outcomes, both short-term and long-term.
Building such an infrastructure will require tremendous commitments from the government, transplant centers and NGOs, as well as the private sector. I mention the private sector because, at this point, almost all of the transplant NGO activity is funded by philanthropy. Although transplant surgeries are profitable and the government is committed to providing health care to all Indians, there is currently not enough money to realistically fund a robust transplant infrastructure in India. The transplant coordinators need to be compensated. The database curators need to be compensated. The doctors and staff participating in organ recovery surgeries need to be compensated. Operating costs will have to be, at least in some part, covered by corporate social responsibility ("CSR") or good old-fashioned philanthropy.
Also, there has to be accountability built into the infrastructure. Transplant centers that are given the privilege to perform transplants should be required to follow all the rules and submit all necessary data. Failure to do so, or consistently poor outcomes compared to national data, would result in suspension of these transplant privileges. Similarly, the flow of funds, both public and private, needs to be completely transparent. The public needs to trust the system in order to support it and participate in it. There can be no room for corruption or gross inefficiencies. We're talking about saving many thousands of lives here, so the infrastructure participants must remain honorable and clean.
And, finally, there need to be incentives to encourage all capable hospitals and staff, regardless of whether they are certified transplant centers, to participate in brain death declaration and organ recovery activity. For all government hospitals and some private hospitals, this might come in the form of compensation from government health insurance schemes.
It is indeed an exciting time for deceased donor transplantation and organ donation in India. With Tamil Nadu leading the way, the prospects for developing a world-class transplant infrastructure are very promising.
Cultural Note
Be careful when you plan auspicious events in Tamil Nadu. There are blocks of time each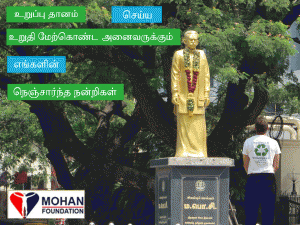 day when it is not good to do something important. Monday 7:30-9 am, Tuesday 3-4:30 pm, Wednesday 12-1:30 pm, Thursday 1:30-3 pm, Friday 10:30 am -12 noon, Saturday 9 – 10:30 am, and Sunday 4:30-6. Oh, and in general, Wednesdays and Fridays are good days and Tuesdays and Saturdays are bad days. Makes for an interesting work week, no?