Transplant is hot in India these days, especially with the emergence of deceased donor transplant activity. Based on the success of deceased donor transplant programs in states such as Tamil Nadu, there is an increasing political will, public acceptance and professional interest in establishing and/or improving other such programs throughout India. The major problem to moving forward is the lack of adequately trained transplant professionals in India, but this is a solvable problem.
Transplant is not just about the surgery. Entire multidisciplinary teams will need to be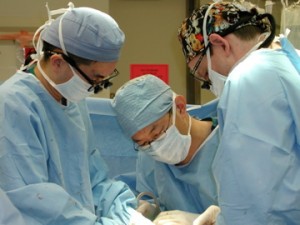 taught the intricacies of this very complex endeavor, including anesthesiologists, critical care doctors, nurses, hepatologists, nephrologists, pathologists, immunologists and radiologists, just to name a few. For the purposes of this article, I will focus on transplant surgical training, but keep in mind that so many other transplant professionals will have to be trained as well in order to build quality, robust and sustainable transplant programs.
Becoming a fully trained transplant surgeon is a long, arduous road. In the United States, a USMLE (US Medical License Exam) certified medical doctor must complete a 5 year residency in General Surgery to become Board Certified/Eligible before being accepted into an ASTS (American Society of Transplant Surgeons) certified transplant surgery fellowship. This fellowship lasts two years and involves structured surgical and didactic training with graduated responsibilities so that, by the end of the fellowship, the surgeon is qualified to perform multiorgan recovery surgeries, liver/kidney/pancreas transplants as the primary Attending Surgeon and is well versed in the preoperative, perioperative and postoperative care of this very complex patient population. Even after becoming an ASTS certified transplant surgeon, he or she will require additional "on the job" training at an established transplant center under the guidance of more experienced transplant surgeons.
According to the Transplantation of Human Organs and Tissues Rules (2014) in India, a registered liver transplant center must have a surgeon with the following qualifications:
"M.S. (Gen.) Surgery or equivalent qualification with three years post M.S. experience in the specialty and having one year training in the respective organ transplantation as an active member of team in an established transplant center".
There is a complete dearth of such trained surgeons in India. Shockingly, I have heard that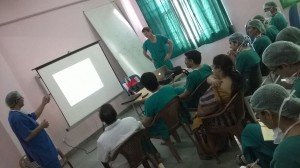 sometimes an Indian surgeon will travel abroad to participate in an unstructured "observership" for as little as 3 months and return to India to start a new program. If true, this practice would be extremely dangerous for the well being of the patients being transplanted at such a center. The surgical skills and knowledge of perioperative care required for decent surgical outcomes are simply too complex for a surgeon who has just seen a few (or even several) transplants.
So, how can India overcome this shortage of trained transplant surgeons? One solution is for surgeons to travel abroad and undergo the entire formal training process at a certified transplant center. This is a difficult proposition because the surgeon must first pass the USMLE (in the US, for example), likely repeat at least three years of general surgery residency training and then be accepted into a transplant fellowship lasting two years. That's a lot of time and a lot of money.
A second solution would be to establish "power fellowships" where a US transplant center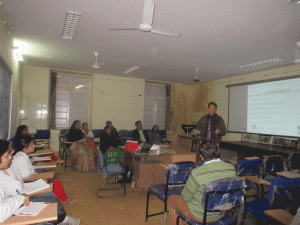 could provide a focused, hands-on transplant experience (including formal didactics and time in the operating theater) short of the required 2 year ASTS transplant fellowship. A 6 month or one year experience could be envisioned. Then, after completion, the surgeon could be recognized by the Indian medical establishment as being sufficiently trained for the purpose of performing transplant surgery in India, but not in the US. Such "power fellowships" would require a vested interest by the foreign transplant center to provide a quality educational experience and also likely would require the official sanction of the ASTS (or equivalent body) and the Indian medical establishment. This process would still be time consuming and expensive for the surgeon, but far less so than solution number one above.
A third solution is to train transplant professionals at existing high volume transplant centers in India. Although most transplant activity in this country involves living donation for kidney and liver transplants, such an experience would nonetheless be invaluable. The challenge here is setting up the necessary MOUs (Memoranda of Understanding) and convincing the established centers that they would not simply be training their competition. My answer to the latter concern is that with increased deceased donor transplant activity, the "pie" will become very large indeed. India could at least double or triple its transplant volume if successful deceased donor transplant centers were established throughout the country.
A fourth solution is to take advantage of the "reverse Indian brain-drain" that is starting to happen in transplant. I have personally trained four Indian surgeons through the auspices of established ASTS fellowships and all of them have returned to their homeland. They are all very successful and three of them are exclusively performing deceased donor liver transplants. I also know of two critical care doctors (one trained in the UK and the other trained in Australia) who have returned to India to share their expertise in transplant perioperative care and donor management. Finally, I know of three other fully trained and experienced transplant surgeons who are planning to return to India to live and work.
I believe there needs to be a structured call to action among transplant professional NRIs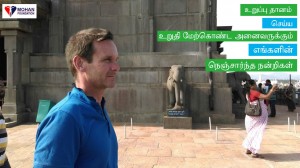 (Non Resident Indians) throughout the world imploring all to consider where their valuable skills could best be utilized (i.e., India!). They wouldn't even need to come back permanently or even at all, for that matter. In today's interconnected world, "virtual consultations" could become commonplace. For example, a transplant pathologist in the US could easily read a digital biopsy slide from across the globe and relay critical opinions for the better management of the patient. The same is true for all transplant related professionals, including surgeons, anesthesiologists, hepatologists, nephrologists, radiologists, immunologists and infectious disease experts.
The challenge of filling the void of transplant professionals in India needs to be approached "the Indian way". The need is critical. Emerging deceased donor transplant centers are literally waiting for such expertise. Sadly, thousands of Indian citizens are dying from end stage organ failure and will continue to die until this matter is successfully tackled. But we can and we must move forward with all of these proposed solutions. India deserves this.