The answer to the question "is liver transplant in India proceeding with reckless abandon?" is, as with almost anything in this wonderfully complicated country, yes and no. I have had the pleasure to meet several talented transplant surgeons who are leaders or team members of excellent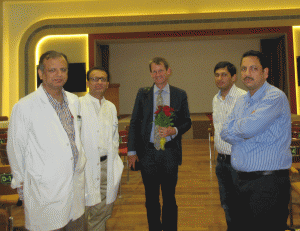 programs (predominately performing living donor liver transplants but with increasing interest in deceased donor transplants). I have also met a few surgeons interested in establishing liver transplant centers who truly understand the magnitude of complexities involved. Unfortunately, many doctors and hospital administrators here have simply been bitten by the liver transplant bug and want to start performing liver transplants yesterday.
In order to establish a quality, sustainable liver transplant program, many things must first come into place. Aside from the obvious knowledge and technical skills needed by the surgeons, hepatologists, anesthesiologists, radiologists, nurses, immunologists, etc., many policies, procedures and protocols are critical before embarking on this incredibly complex endeavor. My concern is that there is a mad rush to start doing liver transplants here in India, often with reckless abandon.
As I have written before, surgeons need to be properly trained in the safe and proper conduct of organ retrieval, transplantation and perioperative care. It's not nearly enough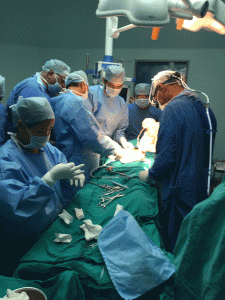 to simply observe a few surgeries performed by other established expert surgeons then have the expectation that one is ready to try on his or her own. Training requires graduated responsibility with hands on experience so that after a period of at least two years, the surgeon is competent to carry out this most complicated of surgeries. The same goes for all of the other team members, especially hepatologists, anesthesiologists, critical care doctors and nursing staff.
As for policies, procedures and protocols,  everyone on the team (of at least twenty dedicated caregivers) and non-transplant physicians and personnel as well needs marching orders. To begin with, what are the criteria for listing a patient for transplant? Is the patient fit for surgery? Are there absolute contraindications such as malignancy or other comorbid conditions? Does the patient have a potential living donor available and is that person appropriate for surgery? How will donor organs be allocated to the listed recipients?
Once a potential brain dead donor becomes available for organ donation and deceased donor transplant, how to proceed? Is the hospital-appointed and legally required Brain Death Committee established, competent and willing to declare brain death? When should the Transplant Coordinator be notified to begin consoling the family and introducing the notion of organ donation? If consent is obtained, how is it properly documented and what lab tests need to be performed (blood group, viral serologies, immunologic testing, etc.)? How to maintain the potential donor in optimal condition while waiting for the second brain death exam and mobilization of the various organ recovery surgical teams? How is information regarding the donor communicated to the accepting transplant surgeons?
Exactly how should the organ recovery surgery be performed? What are the medicolegal procedures necessary (if any)? How to organize the logistics of organ transport to the accepting transplant center? How is the transplant itself performed in a way to maximize the chances of a successful outcome? How should the patient be managed postoperatively and what medicines are necessary? What is necessary for long-term follow up to ensure that the new liver lasts at least fifteen years?
I know the answers to all of these questions, but no one is listening to me.
Indian doctors, hospital administrators and politicians like to be the first to do something important and impressive. But this is a very dangerous mindset when the live's of others are involved. Above all, everyone should be concerned about the patient's survival, both in the short run and the long run. Furthermore, sustainability of quality performance can only occur if each case is conducted according to universally agreed upon policies, procedures and protocols.
Another disturbing fact about liver transplant in India is the lack of long-term follow up, documentation and management of postoperative complications. No one knows what the long-term outcomes for liver transplant are in this country because there is no national transplant database for which outcomes are required to be recorded. Furthermore, transplant recipients risk immunologic rejection, infection, malignancy and technical complications related to the surgery. All to often, the required expertise to look for and manage these complications (interventional radiologists, infectious disease experts, transplant pharmacists, social workers) is absent.
Everyone just wants to jump in and do a transplant for the sake of doing it. Too few transplant professionals seem to genuinely care whether their patient survives or not. Too many would-be liver transplant surgeons want to immediately start with living donor liver transplant and I strongly advise against this because living donor transplant is orders of magnitude more complicated than deceased donor transplant and it's best to cut one's teeth on the latter (for at least a few years) before embarking on the former. The risks of a donor death or a suboptimal outcome in the recipient are simply intolerable if an inexperienced team barges ahead.
Doctors in India are intelligent, skilled and for the most part well trained just short of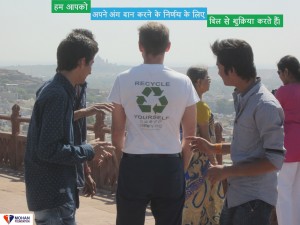 being ready to do liver transplants. Without the proper safeguards and advanced training in place, I predict some successes but also some disasters that will only hurt the progress of liver transplant here. I know that it can be done here and the potential to save lives is vast, but it takes years, not months, to make sure that everything is as perfect as possible before acting. We owe this to our patients and the people of India.